French Impressionist Claude Monet was one of the founders of impressionism. The limpid swirls that composed his work – as well as the strong, natural themes – have inspired countless designers, artists and poets throughout the world. His home, and the garden made famous by his Water Lilies series, provided much of the impetus for his work.
Kitchen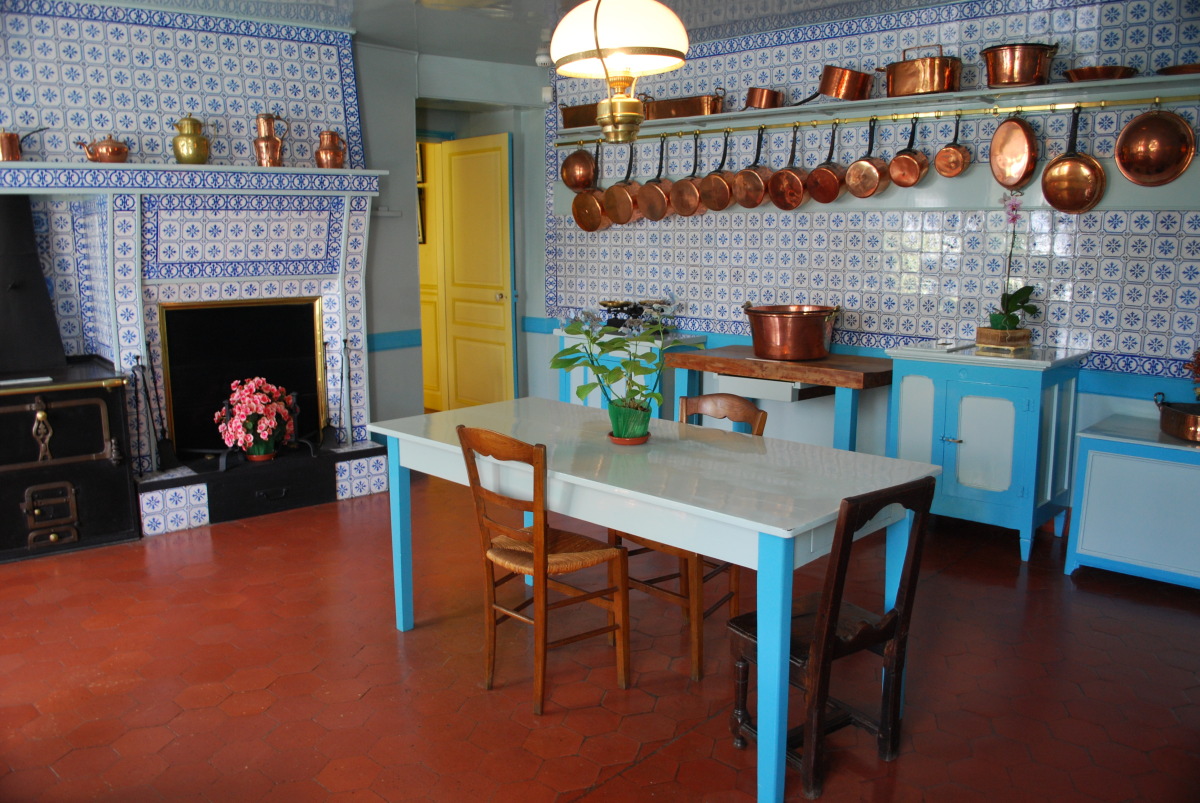 Monet's kitchen is a surprisingly beautiful place from which to draw inspiration – delicate blue and white tiles, probably inspired by Monet's love of the Orient; aqua and sunflower yellow paint; accented by polished brass pots, already a byword for chic in 2013. Note as well, the vintage light fittings, and the polished black and gold Aga.
Yellow & Blue

The romantic combination of pale yellow and dusky blue complements exquisitely tiled floors and neutral furnishings. There is an element of the riverboat in this room, with an almost concealed grandfather clock, discreetly overseeing the room, which showcases some of the artist's Japanese prints. Consider referencing this trend with rich golden curtains in our 'Francesca' fabric.
The Garden

Many say the garden is another room of the house, and for Monet this was certainly so. He lavished attention on it, resulting in a landscape of flowers, trees etc. This luxury Spring Blossom fabric evokes the gentle beauty of the artist's water gardens. The fabric, which is perfect for loose covers and features a soft 'slub' effect, can also be used in re-upholstery.

Take inspiration from these Monet inspired fabrics and contact Plumbs today for a free, no obligation home visit, or else browse our vast selection of upholstery fabrics for a new look today!