Traditional decorating methods are experiencing a renaissance thanks to craft shows like Kirstie's Vintage Home and other instructional programmes celebrating the country's new 'make do and mend' spirit. Old crafts such as decoupage, patterned paint rollers, loose sofa covers, willow weaving and patchwork are helping to individualise our homes - vintage techniques that have been given a fresh charm by modern re-interpretations of pattern, style and quality.
Patterned Paint Rollers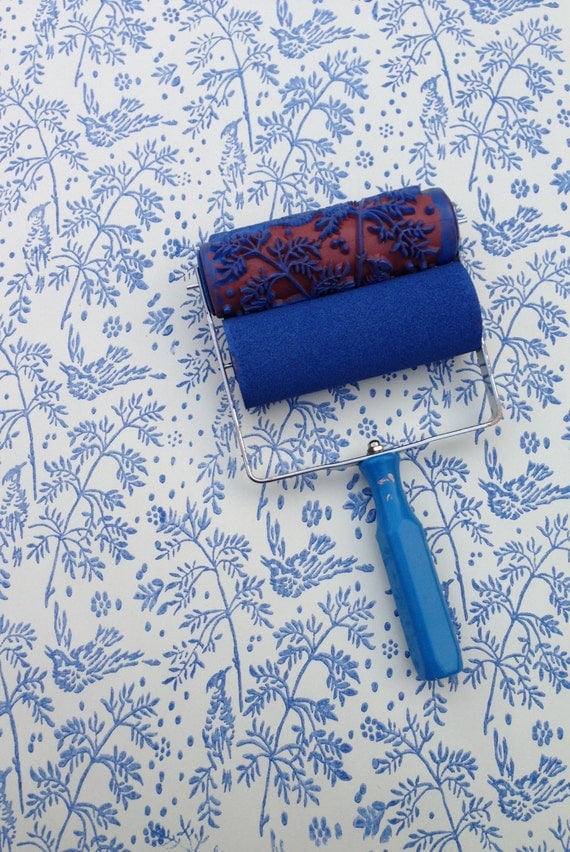 A fresh alternative to paint or wallpaper, patterned paint rollers are essentially a high quality stencilling method. Super easy to use, the carved rubber designs produce a high quality pattern and can be used to create other items as well such as wall designs, lampshades, wrapping paper, birthday cards. The best thing about these rollers is their versatility - change the paint, whether that's a smooth matte chalk, a high shine gloss, or simple emulsion, and change the colour, and you have a brand new look. It's worth thinking outside the box as well; consider 'stencilling' wooden furniture, short pile rugs or even the floors (if you own your own home). Resist temptation to roller the cat though.
Loose Covers

Loose covers – also known as slipcovers – have been a traditional craft for generations. Craftsmen make tailored covers designed to mould perfectly to furnishings like a good suit on a person, but can also be easily removed and washed for freshness and comfort. While big box stores have released cheap covers that have more in common with a draping sheet than a tailor made blazer, the traditional art of tailoring sofa covers is still alive and well. There's a vast selection of colours, textures and styles available if you want a revamp which is more temporary than new upholstery.
Decoupage

Decoupage – a Florentine form of collage – can be edgy or romantic, an eclectic burst of colour or a moody black and white photo-scape. Usually, papers are combined with paint, gold leaf and multiple layers of sanded varnish. Again the versatility and scope of decoupage makes it popular with young and old crafters alike. Crafters have lined bookcases with art prints, vintage posters and colourful paper scraps; map fragments, flowers and portrait photography have all been popular. I knew an artist who was fond of music; she would scan in armfuls of concert photographs, gig tickets and record sleeves, and use the resulting collage to decoupage tables and ornaments.

If you want to incorporate more traditional crafts into your home, contact Plumbs today for a free no obligation home visit, and get loose covers or re-upholstery today!